Quick Info:
---
MIDI-plant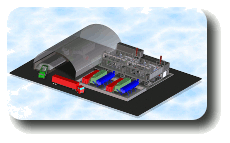 ---
Scrap Tire Recycling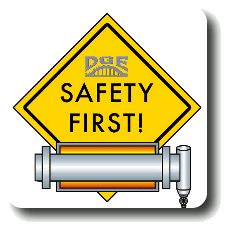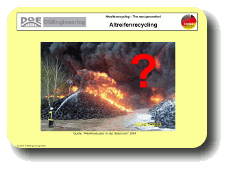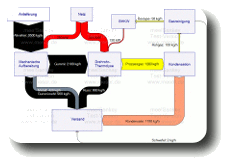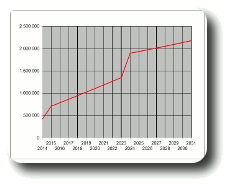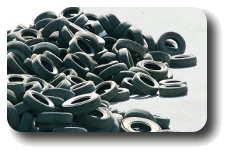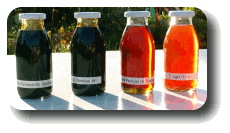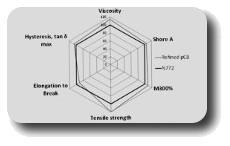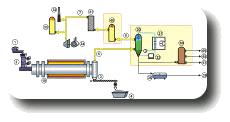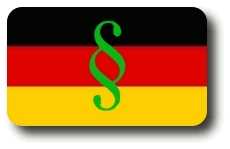 Dirk Gerlach Engineer




Rotary Kiln Processes

Rotary kiln plants are well done following processes:

| | |
| --- | --- |
| | LTC (Low Temperature Conversion) |

Rotary Kiln Principles

Direct heated

Burner inside rotary kiln
Heat transfer by off gas
Atmosphere inside rotary kiln with oxygen due to burning regulations
Gas speed in reason of off gas amount relative high
Maximum temperature only related of combustion parameters

Indirect heated

Heating from outside the rotary kiln
Heat transfer through rotary kiln shell
Atmosphere variable adjustable
Gas speed variable adjustable
Maximum temperature only related of shell material




DGE Rotary Kiln Thermolysis Process Flow Chart

Advantages of DGE Thermolysis Systems

continuous process for constant quality
all equipment designed for longlife 24h/7d operation (minimum 100,000 hours values)
extensive sensors for best quality as can be proved
fully automatic control system
automatic feeding system for man free shifts
electrical heating system for combination with renewable energy sources, ex.g. bio gas fermenters
separately control of the different heating zones for quick process changes
automatic solid output with closed cooling systemfor highest fire and explosive protection
solid storage with coal dust explosive protection equipment
short and large diameter process gas piping for safety operation(dust and tar!)
3 fully adjustable rectification columns for 3 different high quality fractions
maintenance and cleaning during operation
separation of solids and water in side stream of condensation unit
cleaning of process gas to prevent expensive off gas cleaning units
but still emmission control monitoring of clean exhaust gases for clean technology as can be proved


Further information of plant layouts and a rough overview of throughput you will find here.

Dipl.-Ing.(FH) Dirk Gerlach • Passion for Innovation



A Service of LEO GmbH.





---