Quick Info:
---
MIDI-plant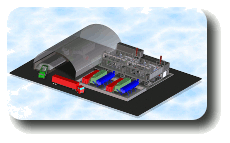 ---
Scrap Tire Recycling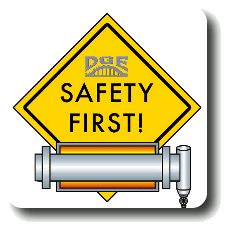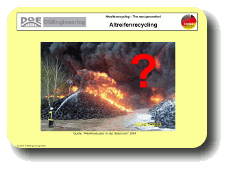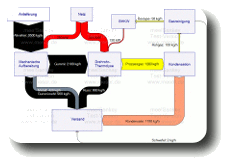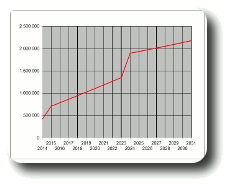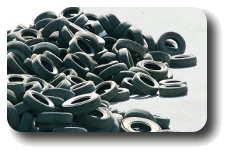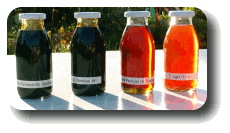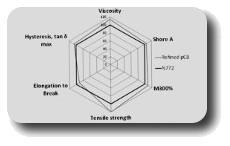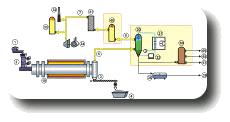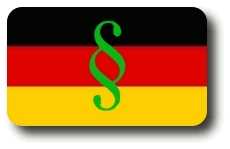 Dirk Gerlach Engineer




Safety Concept for DGE Pyrolysis/Thermolysis Plants

DIN 9001
in preparation
DGEngineering designs and manufactures rotary kiln thermolyis/pyrolysis plant due to German and European regulations, which are one of the strongest regulations worldwide.
Therefore we want to guarantee prevention of any damages of humans, environmental and that the palnts will work perfectly lots of years.
SIL
in preparation

Safety Concepts

In internet we often see pictures of low budget plants and we ask ourselves who responsible these designer did their work!
Even during startup and shut down of the plant there are critical temperature ranges with highest potential of risc live and limb!

Are there still a risc reflection? (HAZOP)
Are there still a safety and healthy concept?(SiGe)
Are there still a explosion concept? (ATEX)
Are there still a fire protection concept?

The DGE's basic engineering includes most of these documents...


Protection of Healthy

Has the operator during regular operation contact with the products?

Is the feeding educt toxic (ex.g. dioxine), bacterial (ex.g. undigested sludges) or virulent (ex.g. hospital waste)?
Thermolysis-/pyrolysis oils aren't cooking oil, mostly they contains harmful substances (even super benzine). It is secured that there are safety measure / safety equipment during decanting?
Thermolysis-/pyrolysis coke will be after correct processing nontoxic, but the fine dust will be very harmf! Did they process the carbon dust in closed equipment to safe life and environment?
Thermolysis-/pyrolysis gases contains hydrogen & methane (explosive!) and higher amount of carbon monoxide (toxic!). Are there sensors for wanrning the operators?

Will the operator / maintenancer come in dangerous situations during emergency case / maintenance?

Are there sensors advising against toxic gases?
Is the maintenance allowed without protective equipment?
Is it possible that the operator can do maintenance in protective equipment? (ex.g. fitting)




Protection of Environmental

Is the plant during regular operation really emission free?

"Emission free" often will be definded as "invisibly" by low budget suppliers...

Is there a certified emission monitoring?
Will the flows automatic measured by sensors and long time monitored?
Are there sensors in critical plant parts (ex.g. sealings), which warn in emergency case? And therefor protect the personals healthy?

Is the plant prepare for emergency cases?

Are there qualified sensors, which can steadily detect critical situations?
A simple control circuit is impossible to control complex processcoherences! Is the control system usefull for emergency control?
Are tanks and vessels prepared for possible leakages? (ex.g. controlled double wall or collecting tray?)
Combustions parameters depending on gas compositionon and corrctzly working fans. Are there effectfully and quickly working emergency routines for the case of overheating? (within seconds and minutes?)
Is there the possibility of remote controll for manufacturer's experts?




Protection during Operation

Is the plant really dessigned for continuous operations?

Espaccially the batch plants didn't reach in all parts the maximum temperatures of the process. Therefor design mistakes (ex.g. wrong materials) couldn't detect by the buyer directly and will be shown at first after the (short) guarantee period.

Are the selected materials really useful for 100,000 h permanant operation?
Is there a safety margin in calculation/thickness, to guarantee fully function also in case of corrosion?

Are there redundances implemented?

Even in case of low temperatures there will be build acids (below 600°C) and tars (below 900°C) which will foul, clogs or destroy plant units.


Is there espacially the condensation unit redundant and can be cleaned during operation?
Are important sensors executed redundant and due to SIL-specification in different measurement methods?
Are redundant sensors executed correctly even in case of temporarily misfunction?




Protection of Invest

Is the plant desgined maintenance friendly for short shutdowns?

Crucial for economic efficiency mustn't be in all cases a low invest, but:

low energy costs durinh operation
short maintenance times -> operating time >7500h/a ? >8000h/a ? >8200 h/a ?
long life cycle; guaranteed future by (better than) state of the art technology

For DGE following points are important:

Is the the possibility of quick and safety startup and shut down?
Is there the possibility of short maintenance, even during operation?
Could the wear parts quickly changed?
Is maintenance possibly with simple tools?




Dipl.-Ing.(FH) Dirk Gerlach • Passion for Innovation



A Service of LEO GmbH.





---