Quick Info:
---
MIDI-plant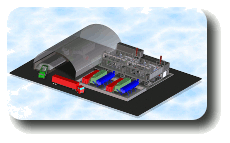 ---
Scrap Tire Recycling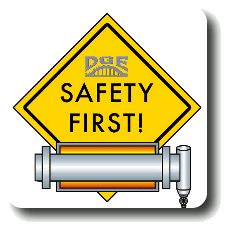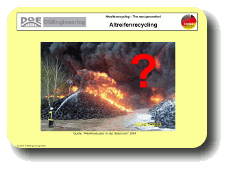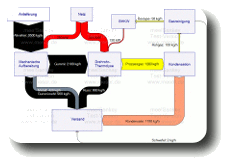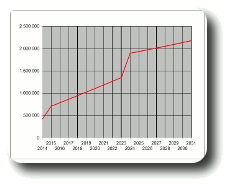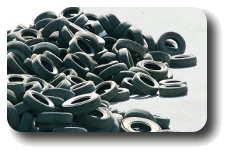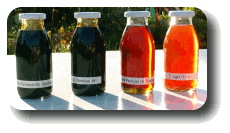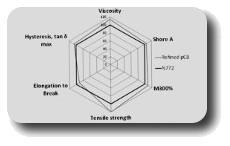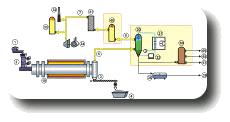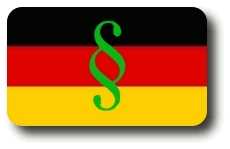 Dirk Gerlach Engineer




Upgrading of Scrap Tyres

Target

Disposal of scrap tires
Production of a high quality condensates for bitumina and chemical industries
Production of industrial carbon black; best case substitution of rubber carbon black -> but there are still needed international standards for high quality levels

Products

Permanent gas: for process heating
Condensate oil: heating value up to 44 MJ/kg
Condensate water: low amount
Solids: industrial carbon black typically 80-85% C, rest are fillers

Please find here a diagramm taken from
CalRecovery-Report No. 1364
California 1995:


Advantages DGE Basic Technology

continuous process for highest quality and stability
no critical emissions
electrical heat -> minimum of emissions & minimum of heat losses
combination with renewable energy
process open for sidestream technologies (catalysts, ultrasonic, microwaves)

Needed Pre Treatment

Drying: not needed
Pre-Crushing: 250x250mm is possible, 20x20mm typical - but smaller pieces increasing the throughput
Granulation to 1mm grain
Sorting: metall separation (non tempered scrap metall gives higher prices)

Post Treatment

Activation
Milling down to µ-particles
Pelleting / briquetting
Fractioning of the oil






Further Information

| | |
| --- | --- |
| | Links |

Dipl.-Ing.(FH) Dirk Gerlach • Passion for Innovation



A Service of LEO GmbH.





---